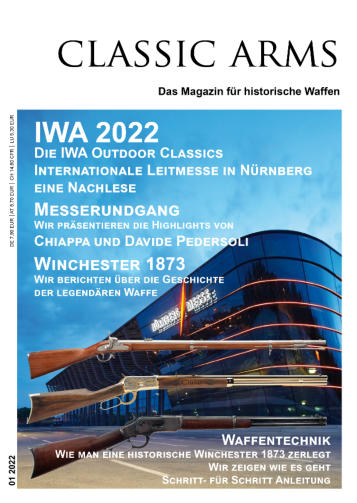 Here a short selection of the topics in our first edition
Join us at the IWA Outdoor Classics 2022 on a small tour via the fair
Chiappa Firearms
Making History
The company from Brescia produces both modern handguns and historical replicas
on top of the highest craftsmanship.
Davide Pedersoli
The famous gunsmiths from Italy presents their highlights at the trade fair
The manufacturer bases its production on the historical background and the events
of the era in which these weapons were used.
Knives by Böker from Solingen
The traditional cutlery with a penchant for the extraordinary
The company uses the wreckage of historical weappons of war, such as the battelship Tirpitz, which sank
offshore Norway in the Second World War, to make the finest damascus steel blades.
These unique pieces make every collector's heart beat faster.
Joh.Springer's Heirs Vienna
Hunting weapons manufacturer and auction house
K.u.K. Purveyor to the court and chambers since 1836
180 years of gunsmith tradition characterize the history of the company as well as
the internationally renowned auctions with exquisite exhibits.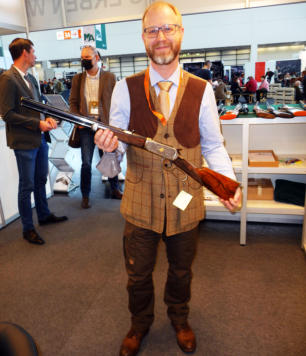 CLASSIC ARMS
Our new magazine in German language for historical weapons
is adressed to a broad readership such as:
•
gun collectors
•
sports shooters and clubs
•
hunters
•
arms dealer
•
gunsmiths
•
and additional gun specialists
the first edition reports, among others, about:
•
The Nuremberg trade fair IWA Outdoor Classics 2022
•
Böker knives - fine and noble Damascus blades, forged with
wreckage parts of the Battleship Tirpitz
•
Chiappa replicas - committed to history
•
Davide Pedersoli presents his highlights at the IWA tradefair
•
Joh.Springer's Heirs Vienna - weapons and auctions
•
Hermann Historica Munich - house of auctions with tradition
•
Triple K USA holsters - a field report
You will also learn something about the history of Winchester lever
action rifles from the Henry Rifle up to the Model 1892
At the end we show you how to professionally disassemble and
reassemble a historic 1873 Winchester
Now available
Please contact our servicepartner
Now available
New release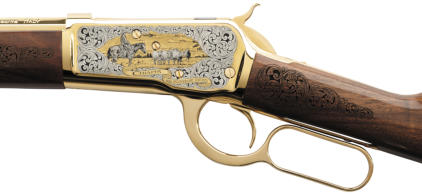 Wincherster Modell 1892 Lever Action 60th gold dx
Tryon Target Mussleloader Perkussion DeLuxe
Winchester Model 1886 Sporting Lever Action with octagonal barrel
Böker knive Tirpitz with Damascus steel blade